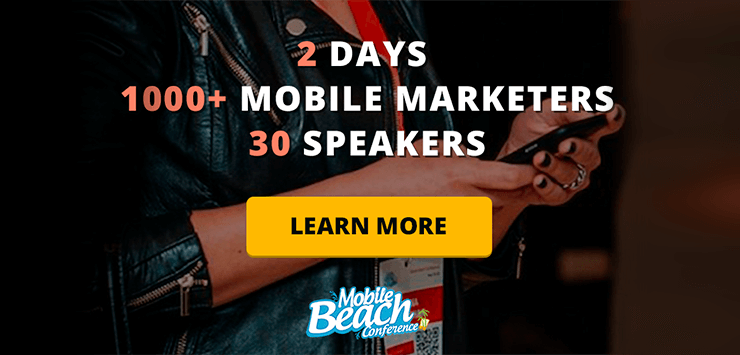 The average May temperature in Odessa is +20 C. But in 2017, May is going to be hotter than ever.
All that because on 19-21 of May, the Black Sea shore will host the brightest event in mobile industry in the whole Eastern Europe — Mobile Beach Conference.

What is expected to happen?
Star speakers
This year MBC will host speakers from Shazam, Looksery, Unity, Avazu and Mail.ru.
The list is constantly growing — check our website.
Useful contacts
More than 1000 participants, and not one random person: CEO, top managers, app developers, owners of advertising networks and agencies, investors and mobile evangelists.
Unique atmosphere
With the 'relaxed networking', Mobile Beach Conference helps developing partner relations.
At least that is what the last year participants say from their own experience.
Exhibition
This year the conference will open the exhibition zone for the first time.
And it means that there will be a special area where you can get acquainted with the mobile technology innovations and receive consultation from specialists.
Startup battle
From more than 100 participants we will choose 10 brightest mobile startups. Right before your eyes they will battle for the victory.
Sorry, but the winner takes it all!
Startups will be showcased in a special area — the Startup Alley, where you can discuss all the mobile news over a cup of smoothie.
Mobile Awards
We have added 2 more nominations to the last year list of 3.
As it has been before, the conference will be a platform for awarding the winners, chosen by the internet vote.
Find out nominations and apply
Ibiza
All the summer events in Odessa inevitably end in clubbing in Ibiza. We have saved time for you.
Two conference days will take place in the most desirable place for those who visit Odessa.
Pre-party for everybody!
Last year VIP participants had the opportunity to get in the mood for two conference days and active networking during the pre-party.
This time everyone is invited!
Every participant of MBC 2017 is asked to come to the informal opening of the conference on May 19, which will take place in Ibiza.
Become a part of an inspiring event!
However the price degree will increase starting April 1. Make sure you join before it gets hot.
Promo-code for our subscribers: BeMobMBC2017 (10% discount).