Custom Columns
Custom Columns option allows to calculate a custom metric if it is not included in our default metrics list. Your custom metric will be displayed along with other default columns. Access the columns settings to create a custom metric.
👀 The detailed guide is available at this link.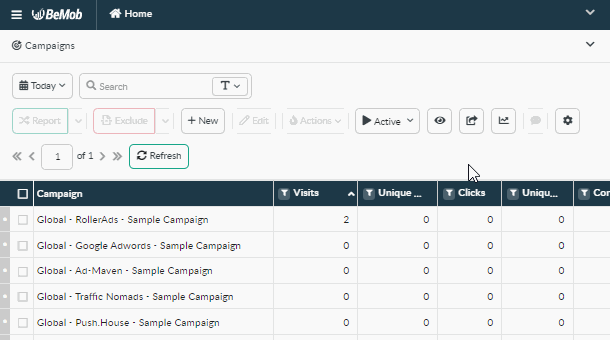 Currencies Settings
Currencies settings help to organize the list of currencies in reporting settings. Access the General settings and add the needed currencies. By default you will see the account currency, USD and EUR.
To add other currencies from the list click on Settings → General → Reporting → Edit → Visible currencies.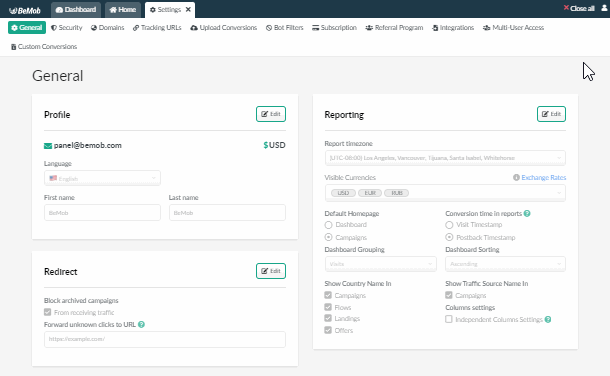 Updated Landing Page Pixel
Landing page pixel is essential for the no-redirect tracking. BeMob generates the pixel code for the landing page body and CTA URLs for CTA buttons.
We have simplified the view of CTA URL through removing the class part.
You will no longer face the issue with landing page builders that do not support additional class part.
See more details on no-redirect tracking which is essential for Facebook, Google Ads, Bing etc. at this link.