Bulk Edit for Campaigns
This is the first part of optimization for the bulk edit option. In the upcoming July release we are also planning to add the offer and landing page mass editing.
Mass editing of campaigns allows you to quickly replace the domain, traffic source, add new tags, change the uniqueness period, percentage of traffic loss, currency and cost model.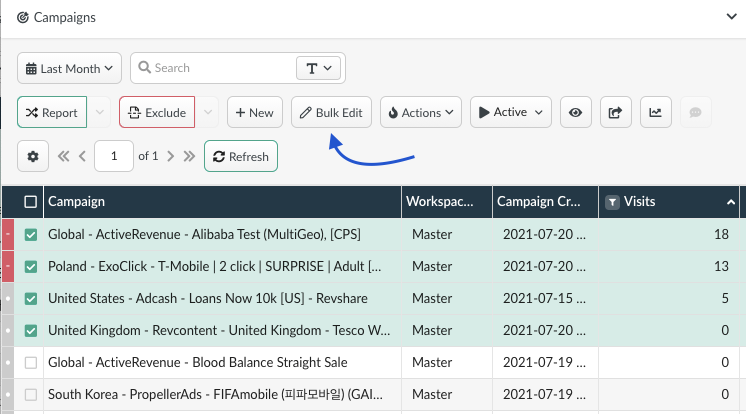 📖 Read more about the mass editing settings in the dedicated guide.
Show Conversions in User's Account
This option will be useful if you work with our Multi-user access option.
Previously, when using the Hide Profit, statistics on the number of conversions were not available to the User role.
Now to make user's reports more detailed, you can enable the conversion data for a specific user. A user will see the number of conversions for campaigns. The profit data will still be hidden in this case.
To use this option select the required user and click on Hide Profit, and then mark Show Conversions.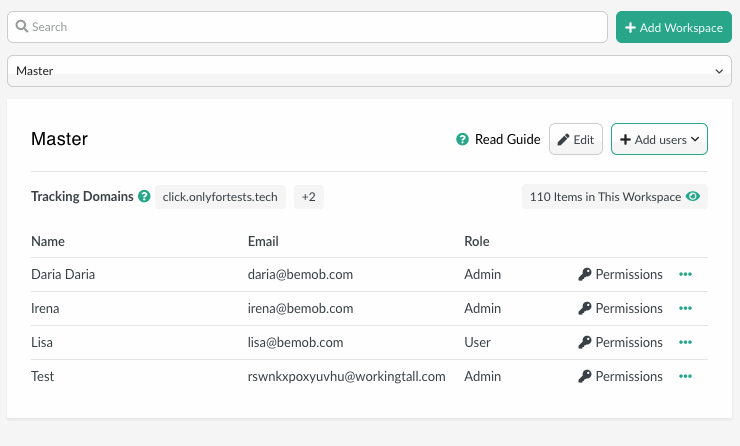 Show Custom Conversions in the Conversions Tab
The Conversions report is now enriched with one additional parameter – Custom Conversion. If you work with custom conversions you can see now the its value associated with a corresponding click ID record.
To enable the Custom Conversions column click on the Columns Settings icon and select the column.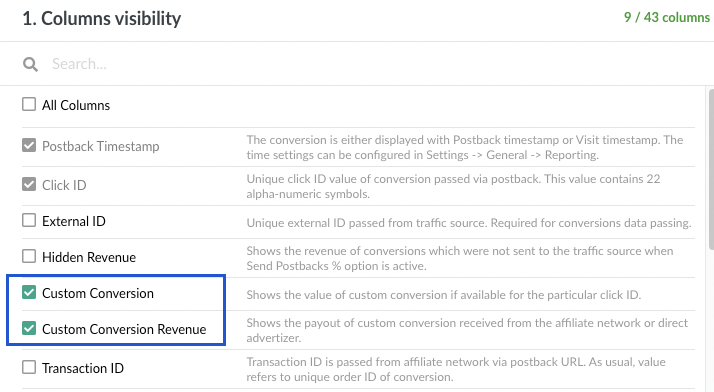 If the conversion is not custom, the value will be displayed as Not specified in the column.
📕 Read more about custom conversions in our guide.
UI Improvements, Issues Fixes
Along with this update release we have also fixed two major problems:
the slow loading of the panel and long waiting for the SSL for the domain.
We will continue to monitor the issues and try to fix them as soon as possible.