Bulk Rules
With the bulk rules settings it is now possible to add the large amount of conditions at once instead of selecting them one by one from the list.
Previously we introduced the bulk adding for ISP, now it is also added for Country, State/Region, City, IP, Language, Mobile Carrier, User Agent conditions.
To add several elements in the condition it is required to click on Custom and specify the list of elements you are willing to use for the traffic distribution.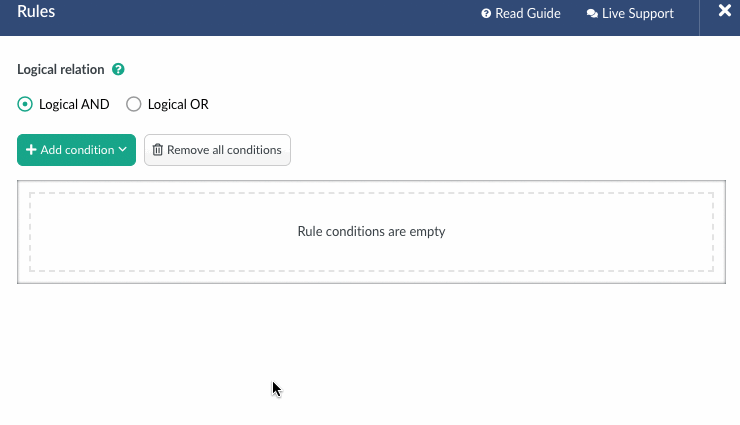 Notifications For Basic Plan
We have added the notifications when you cross 50 000, 70 000 and 100 000 events. The notifications appear inside the BeMob panel so you will not miss them when logging in.
You are always in control of your traffic requirements which allows to move to the paid plan in the right moment to save the money on tracking.
Contact us via live chat for custom plans and discounts.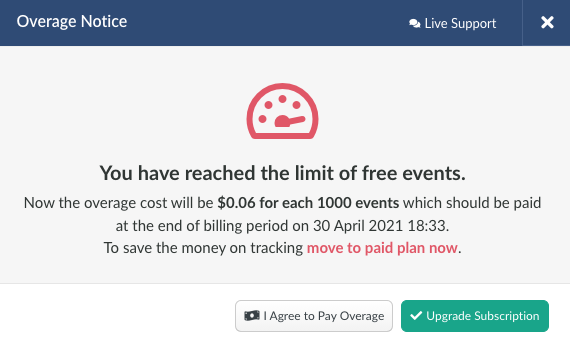 Columns Settings
As columns settings is a frequently used option we have decided to make it easier to access.
Now the eye icon with the columns settings is located next to all other options at the right side of the panel.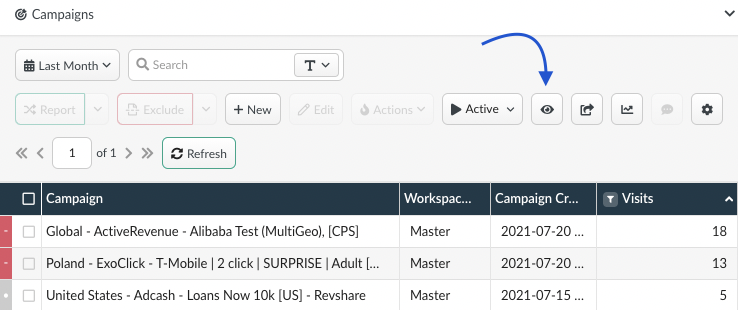 We have also fixed several small bugs to assure the most convenient work with BeMob for you.