The invalid traffic is described as the artificial surge of clicks and impressions that as usual don't come from real users.
Even if the nature of such traffic can be both accidental or related to intentional fraudulent activities, it is important to detect all forms of IVT and assure that ad budget is spent properly, and your ads are shown to relevant customers.
With BeMob you can track the invalid traffic that appears in your campaigns. This release is dedicated to management of the traffic that comes from blacklisted IP addresses and data centers.
To activate the metrics for your account, access the Subscription → Features → Invalid Traffic Tracking.

To see the amount of impressions, visits, clicks that come from blacklisted IPs and IPs of data centers you will need to switch on the corresponding columns.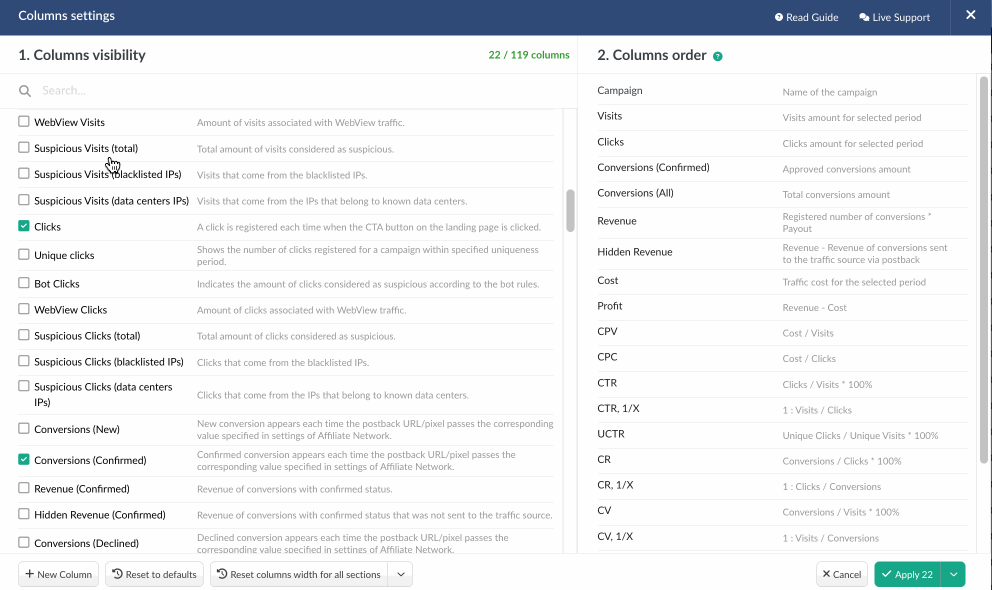 Besides you can not only see the amount of traffic that is detected as suspicious in BeMob reports, but also use the rules for routing the suspicious traffic to dedicated offers and landing pages.
To use the rule based on the suspicious traffic it is required to access the campaign or flow settings and click on Add rule →Suspicious traffic (Blacklisted IPs), Suspicious traffic (Data centers IPs).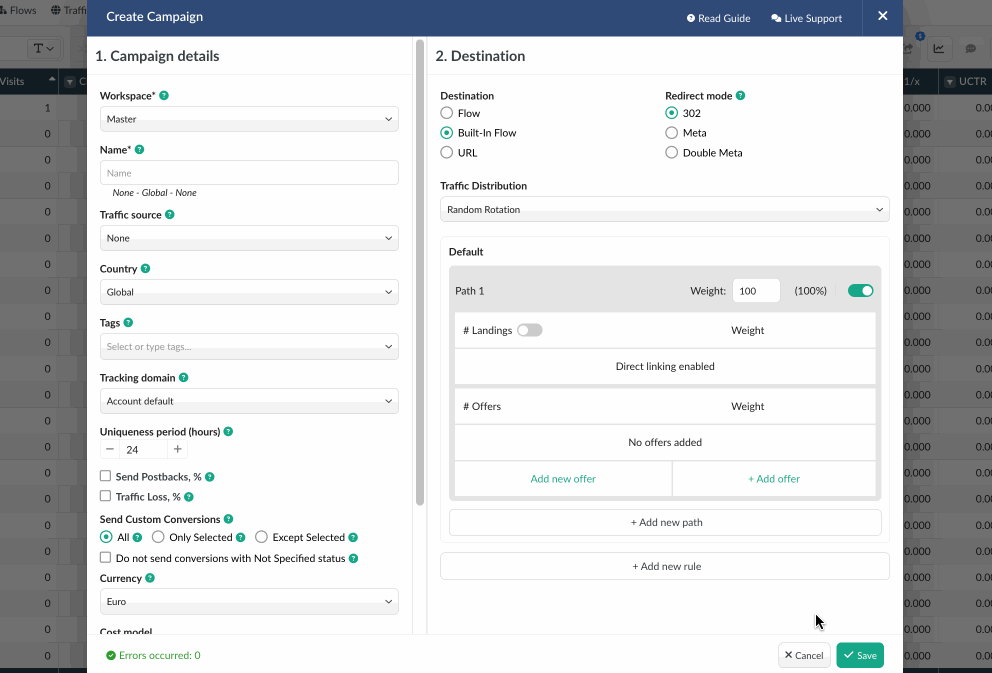 We hope that you will find this feature useful to understand the quality of your traffic and increase the conversion rate. In the upcoming release we plan to add more additional metrics to track invalid traffic.
🔑 Explore the IVT settings with our dedicated guide.