Now these payment can be used as your payment method with BeMob. If you don't wish to use your card or PayPal you can simply pay the invoice by choosing AliPay or WeChat.
Current users will see AliPay and WeChat payment options next to the invoice window at end of their billing periods.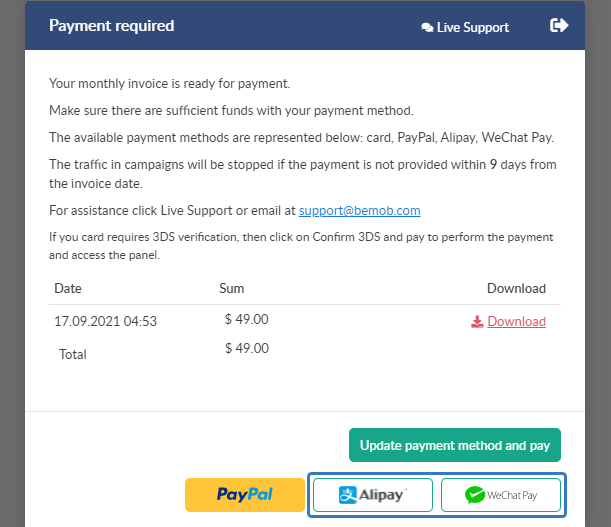 If you're not with BeMob yet and you wish to use AliPay or WeChat as your payment methods, it is required to reach our team via live chat firstly.
We will continue to introduce new payment options for the most convenient work with BeMob.