Shared Reports
Shared Reports are dedicated to the advanced settings of data management. You can create real-time reports in BeMob panel and share them with your advertisers, ad networks, sponsors, team members.
The associates will see the same report as it is available inside your BeMob panel, but will not be able to edit your settings.
Report sharing is simple. Just access the required tab for which you wish to generate the report, click on the Share Report icon and set the parameters of the report.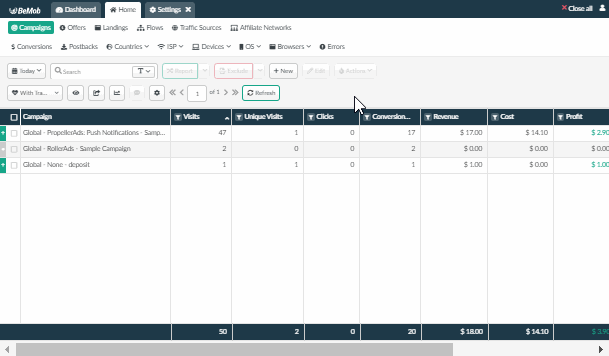 Shared link is created instantly so you can provide your associate with the link immediately.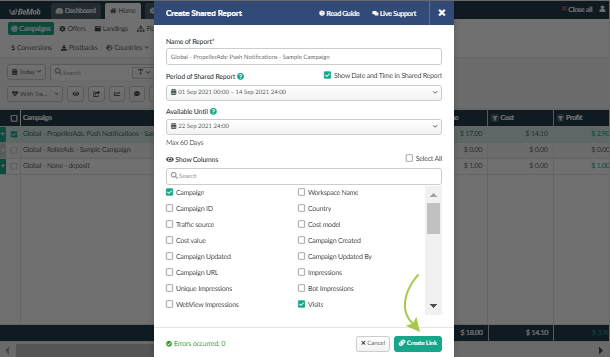 All the links will be stored in the Settings → Multi-User Access → Shared Reports section. You can adjust the access settings any time.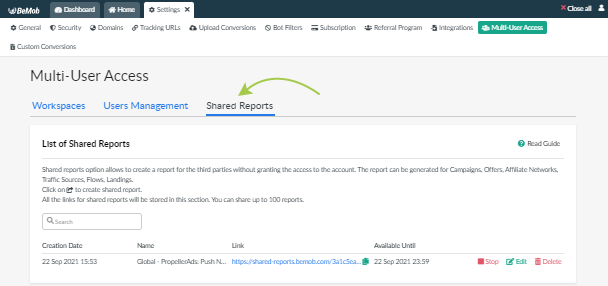 💻 Learn more on how you can benefit and scale your affiliate activity with BeMob shared reports in our guide.
Security Settings
Another important update concerns the security and personal data protection which definitely are some of the most significant areas.
We have added the additional email verification for accounts which means that the access to your BeMob panel can only be granted when you go through the confirmation link sent to your email.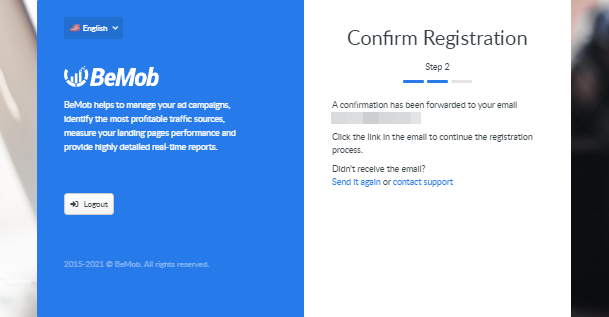 Besides the additional password check is added. If you use the insecure password the system will notify you.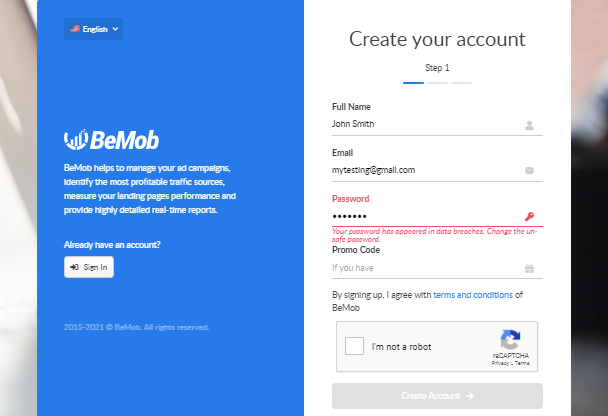 Finally we have introduced the email notifications on suspicious logins. If your account is accessed from the different IP address an email will be forwarded to you.
Last but not the least – to keep your account 100% safe make sure you activate the 2FA. This option is available for each account.
Click on Settings -> Security -> Enable 2FA.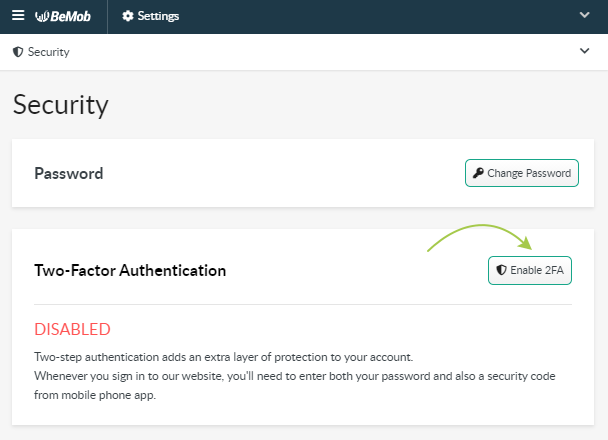 That's all for now.
We highly appreciate your feedback and features request. Fell free to reach us via Live chat from the panel or website and at support@bemob.com