Bulk Edit
With the previous release we added the bulk edit for campaigns. This time we are expanding this option on other elements: offers and landing pages. Now you can edit up to 50 elements from one workspace at once.
To edit multiple elements in bulk, go to the required tab (Offers or Landings), select multiple elements, and then click on the Bulk Edit button.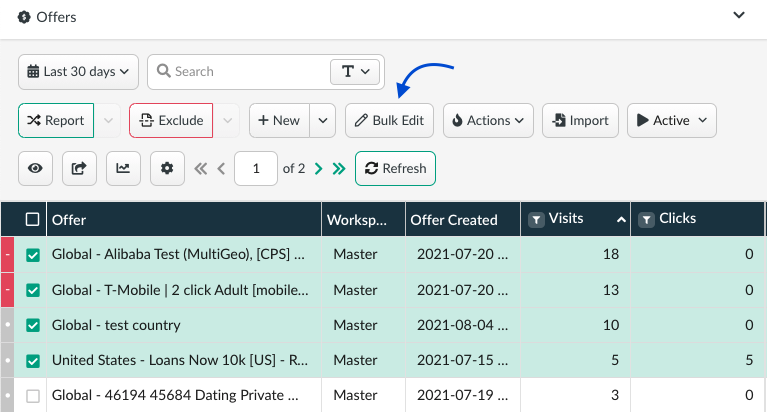 📚 Learn more about bulk edit in our dedicated guide
Impersonation For Multi-user Access
With the option of impersonation you can always make sure that you have expanded the access to the required elements only with no extra elements included, and your users or admins have the complete set of permissions to manage their campaigns.
To log in to a user or admin account, go to the Multi-User Access → Users Management. Click on Log In next to the user's or admin's role.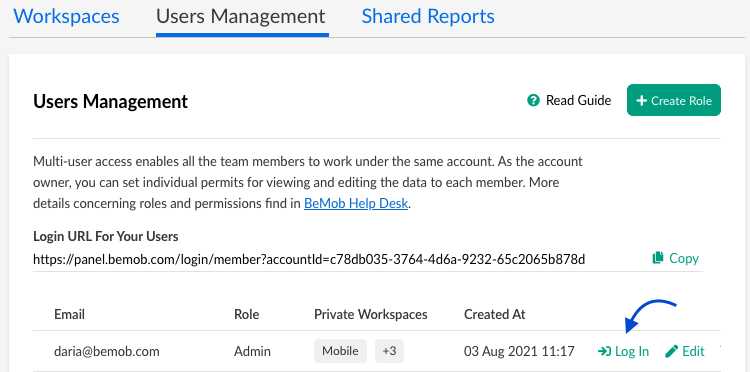 📕Read more about multi-user access settings in our dedicated guide.
Errors Section
Another improvement introduced in this release relates to the Errors section.
We have added the search bar and more default columns to enrich your reports.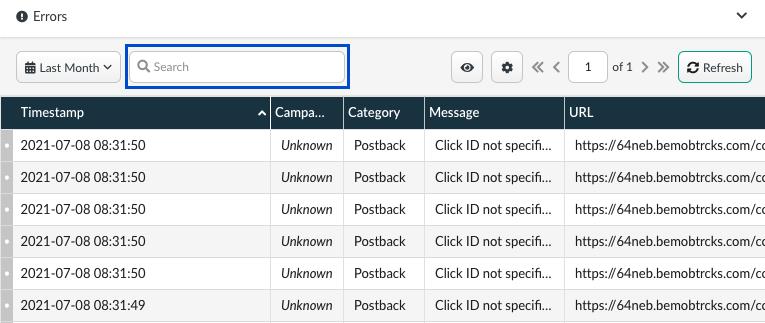 Columns Settings
Previously, when registering, the column settings (order and width) were individual for each window. In most cases this logic was inconvenient unless you wish to set up the different range of columns for each reporting tab.
Now, by default, the column settings selected in one section will be applied to all the sections.
To set up a different range and width of columns for each section, mark the Independent Column Settings checkbox and save the settings.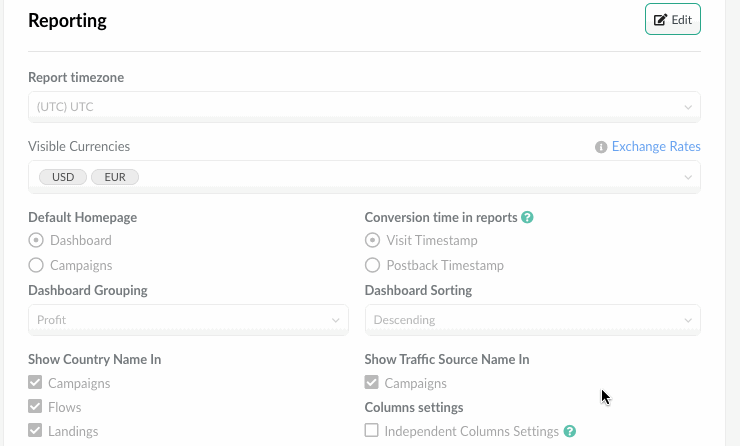 In the next release we will add visits cap which will allow to change the traffic destination automatically, when the limit of visits on the offer is reached.