In BeMob we are absolutely sure that a reliable traffic source allows to boost your campaigns by providing efficient and varied web and mobile channels.
Meet our new partner, leading multi-channel advertising network – PropellerAds.
Working with PropellerAds as a publisher, you enjoy:
100% traffic monetization

best offers from around the world

easy start and quick approve
For advertisers PropellerAds offers exclusive opportunities to reach and convert their audiences across the globe.  
This network provides the complete set of features to manage, target and optimize campaigns in the most effective way.
To save your time on setup process BeMob team has already added PropellerAds to the list of trusted traffic sources with pre-configured settings.
Now it takes couple of minutes and few clicks to set up tracking of your advertising campaigns!
Step #1 – Create your postback URL
Log in to your PropellerAds Advertiser Account, click on the Tracking.
Your PropellerAds postback URL is created automatically.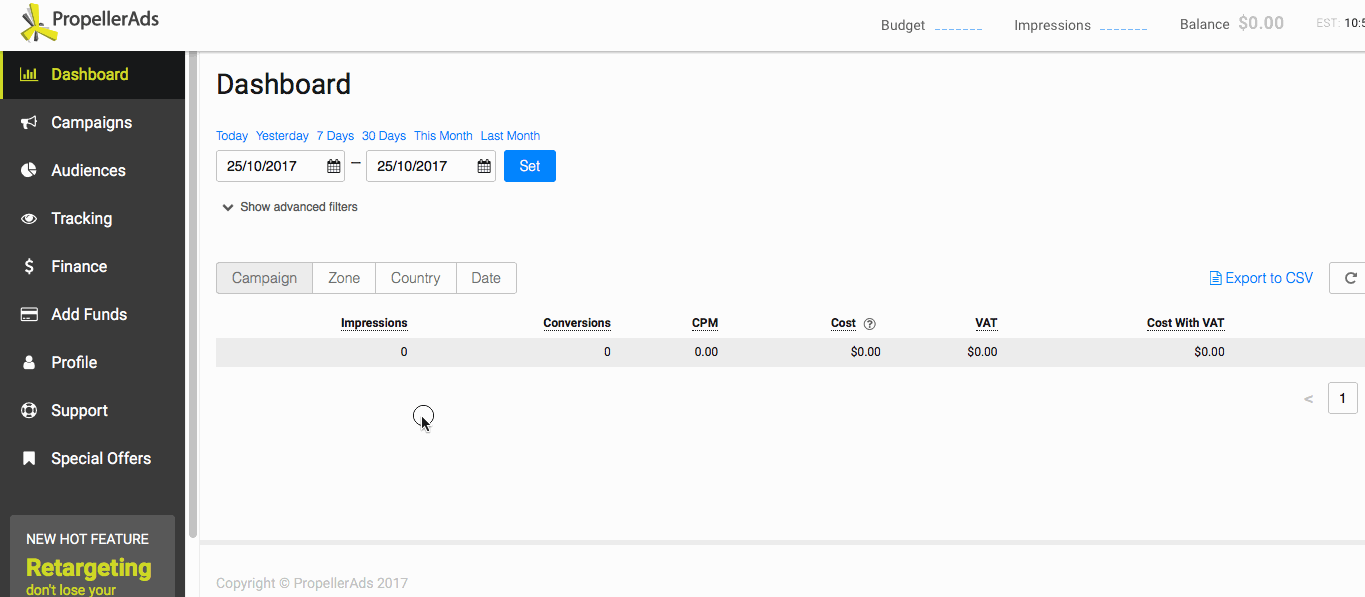 Step #2 – Add PropellerAds as your traffic source on BeMob
Log in to your BeMob account, choose the Traffic sources tab and then click the New from templates button.
Then, select Propeller Ads from Traffic source templates.

BeMob will pre-populate all the necessary traffic source settings.
Don't forget to change REPLACE to your IDs from postback URL that we created in Step #1 and can be found on Tracking screen in your PropellerAds advertiser's account.
NOTE: You need to insert your actual aid & tid, otherwise your conversions will not be tracked correctly.

After completing all replacements, click Save to store your PropellerAds settings in BeMod.
If you want to make any changes – select your traffic source from the list and click Edit button.

Step #3 – Generate the postback URL on BeMob
To get notified about conversions from affiliate network you need to generate the Postback URL on BeMob containing the click ID and add it to the affiliate network's panel.
Please refer BeMob Knowledge Base to find out how to add affiliate networks, offers and generate the postback URLs.
Once you get your BeMob Postback URL, paste it to your affiliate network panel to pass data about conversions from affiliate network to BeMob.
If you are experiencing any problems – contact your affiliate network support or BeMob Support.
Step #4 – Set up the Campaign on BeMob
Click Campaigns tab, then press New to open the new campaign configuration menu.
Select PropellerAds as traffic source for this campaign and complete other obligatory fields fields.
Once you've finished setting-up your campaign's destination paths click on Save.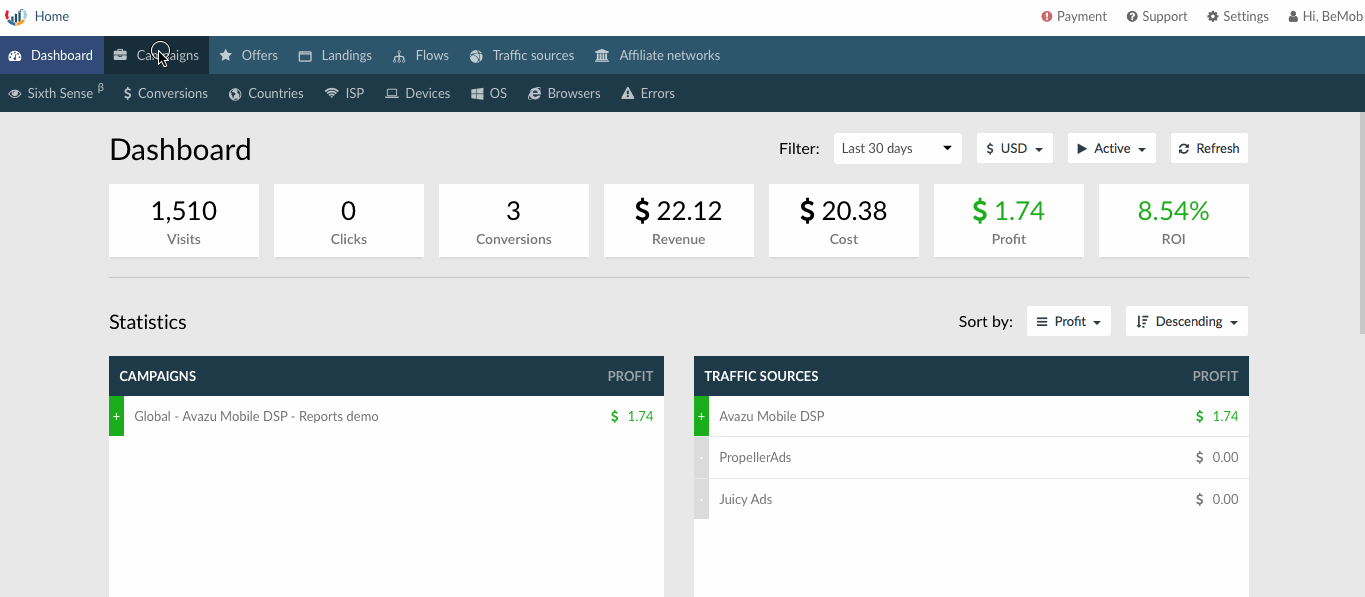 This will create a new campaign within the campaigns list and also generate the Campaign URL needed to direct traffic to.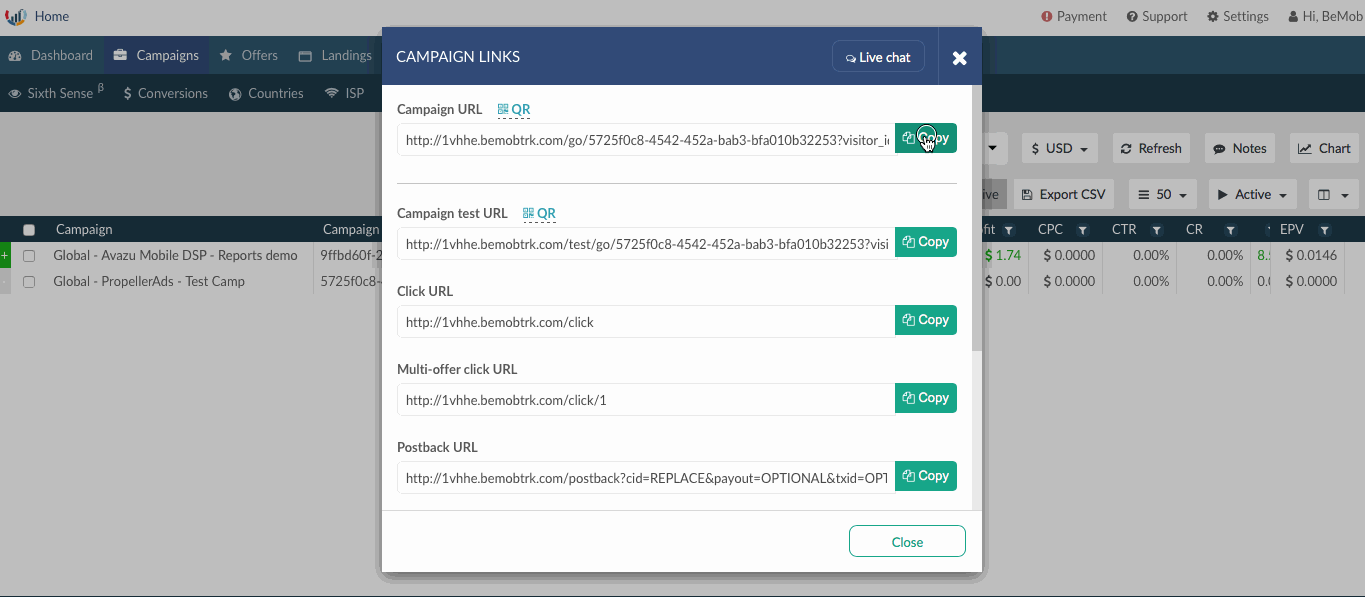 Step #5 – Set up the Campaign on Propeller Ads
Log in to your PropellerAds advertiser account, click Campaigns tab and then Create Campaign button (or edit one of your existing campaigns).
Copy the Campaign URL with all parameters from BeMob campaign settings and paste it as Target URL for your campaign on PropellerAds.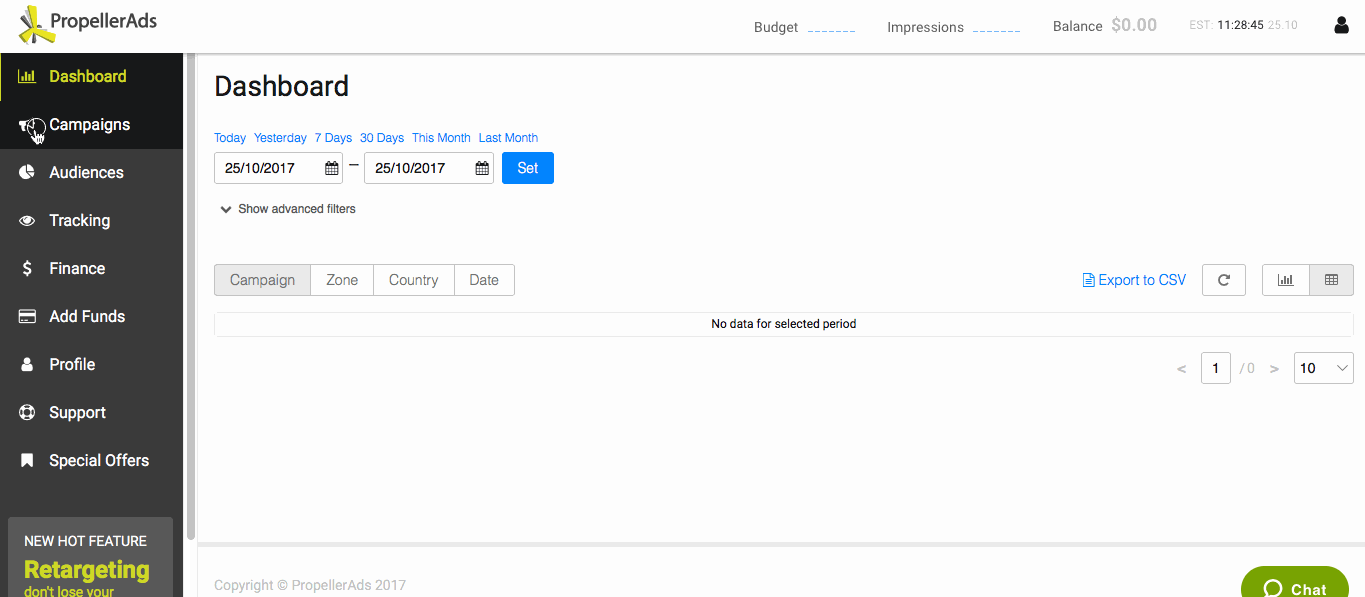 After you complete all the corresponding fields click Start Campaign button.
If you are experiencing any problems setting up the S2S conversion tracking – please contact us via Support tab in your account.