At the time when most affiliates discuss that push traffic is dead, this format continues to grow and convert. Our newly integrated network and trusted partner AdOperator proves that push ads are still profitable. Let's see how you can start work with this network.
AdOperator is the fastest-growing advertising platform working with web push notifications format, pop and native traffic. The platform provides high-quality worldwide traffic with all verticals allowed. At AdOperator you will be provided the converting traffic to increase your brand awareness and reduce advertising costs.
Registration With AdOperator
The process is easy – enter your email and password.
After registration it is required to confirm your email address. You will be redirected to the ad panel.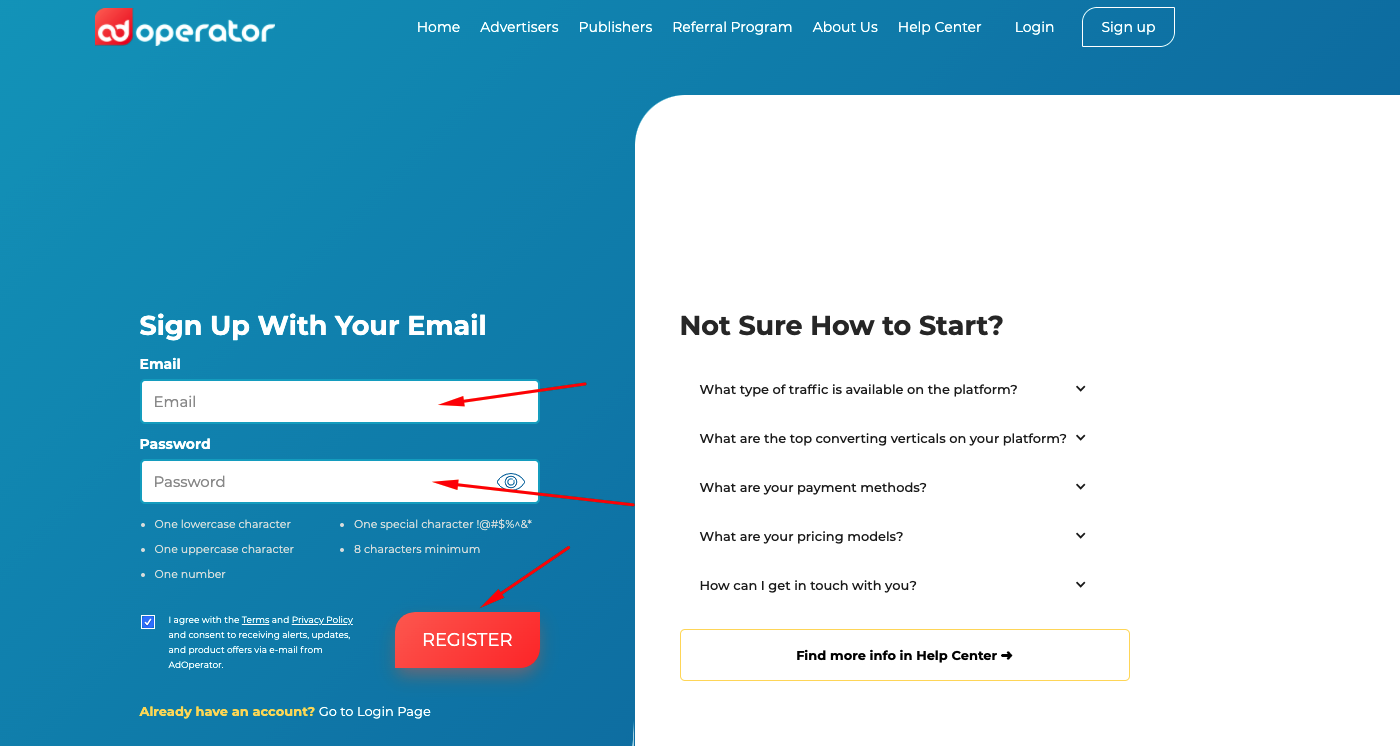 After registration you will be provided with a personal manager, which is definitely great advantage.
It is required to specify the payment system and add funds. Minimal deposit – $50.
Enter promo code BEMOB and add more than $200 on your balance. You will receive a $50 bonus.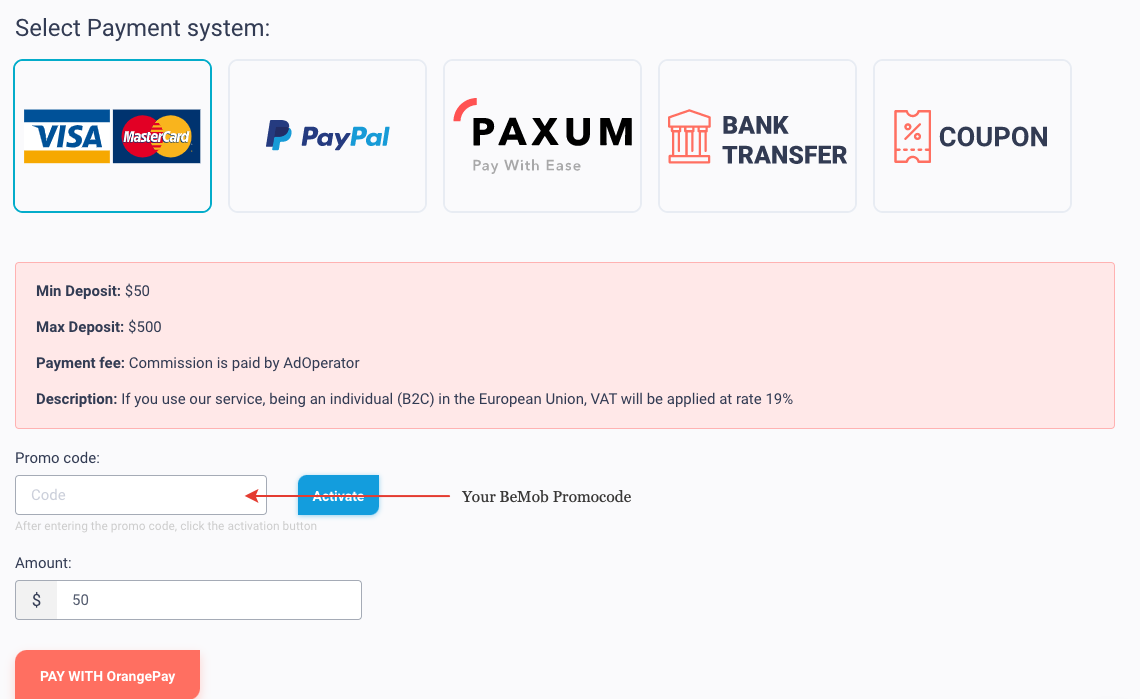 When payment button is clicked you will be able to create a campaign. AdOperator offers a great step-by-step guide on how the campaign should be created – see it right here
Creating Campaign in BeMob
After you specify all the campaign details on the side of AdOperator you will also need to add the Tracking URL.
Tracking URL is the link which will receive the traffic of your campaign. Since you work with BeMob, the Campaign URL generated from tracker will be the Tracking URL.
To receive the Campaign URL from tracker, it is required to create a campaign in BeMob.
Before you create a campaign make sure that your offer, affiliate network, landing page are set up correctly in tracker.
As AdOperator is added in BeMob templates, the campaign settings become easier.
Click on Traffic sources tab and find AdOperator. After the template loads, it is required to click on Save. There are no changes you should introduce – we have already done it for you.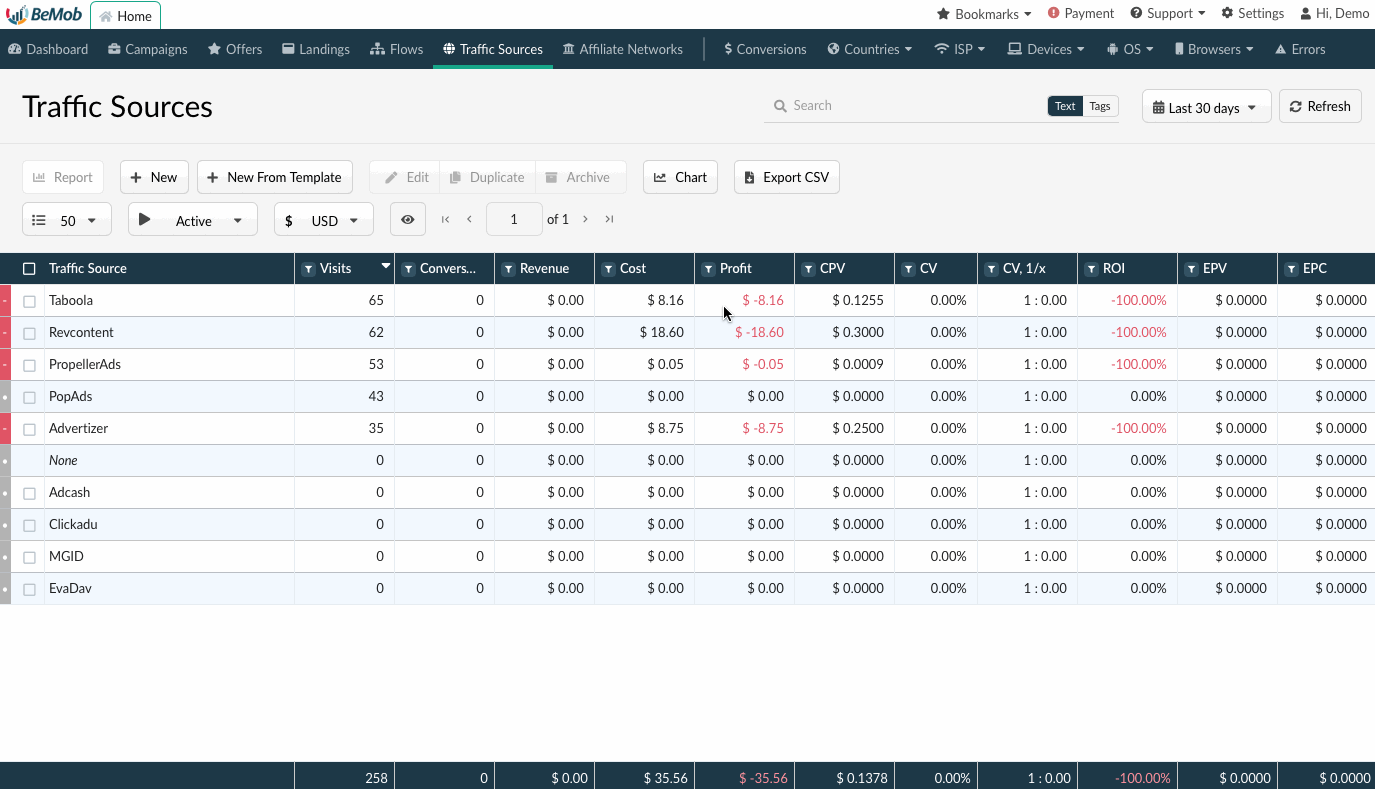 After AdOperator is added from templates it is required to create a campaign in tracker. Here is the easiest way how it can be done:
click on Campaigns
press New
specify campaign name
select AdOperator as traffic source
click on Built-in Flow as a destination
specify landing (if available) and choose offer
press Save to store the settings.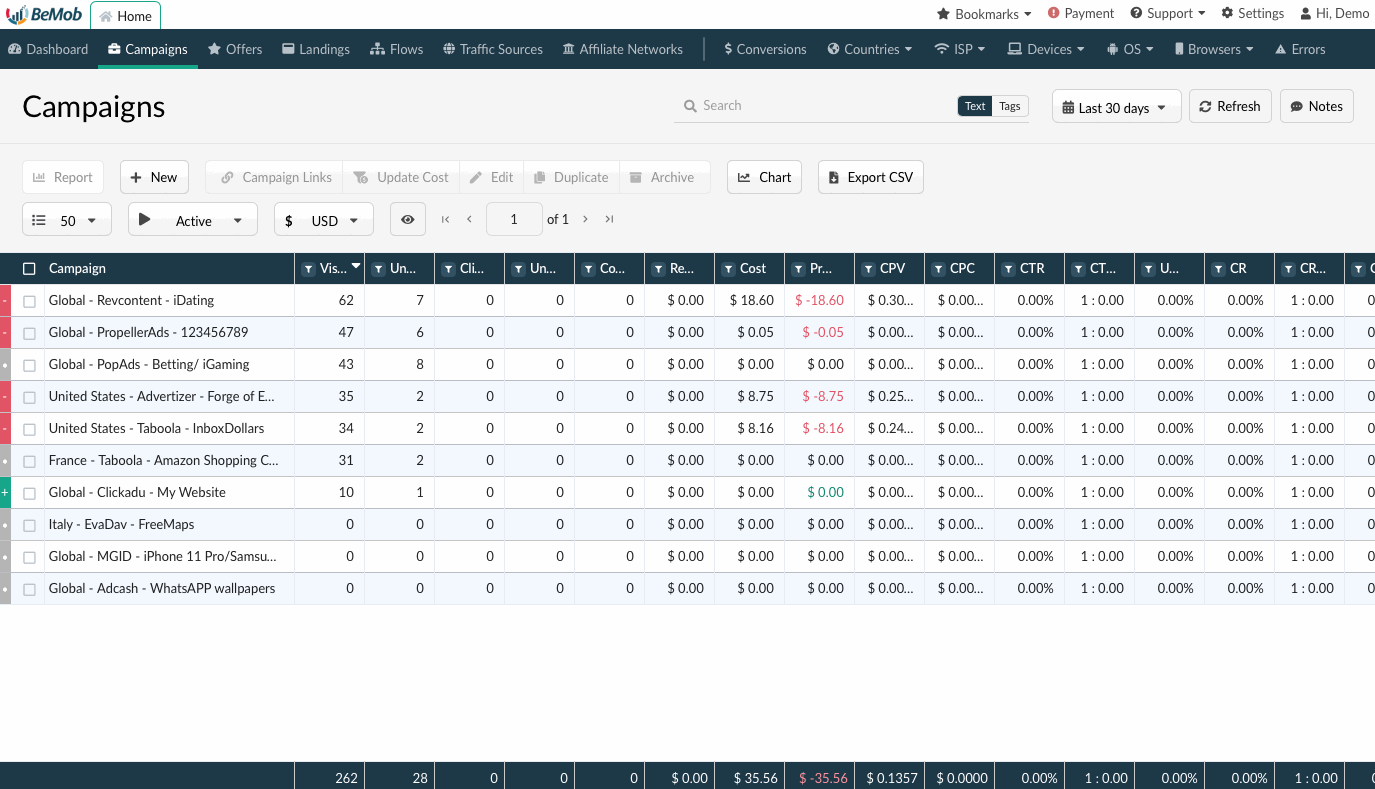 After the campaign settings are saved you will receive the Campaign URL. Copy the URL and go to your AdOperator settings to specify this link in Tracking URL field.
As soon as the campaign URL is specified on the side of AdOperator, you can start driving traffic to your campaign and track all the data with BeMob.
Still not with AdOperator? See what you are missing:
live and high quality traffic;
worldwide audience — from more than 200 countries;
no budget overspend;
popular payment methods: Paxum, Wire Transfer, Visa, Mastercard;
CPC basis, minimum deposit $50;
support 24/7, there is real manager in the chat;
fastest and friendliest approval.
Join AdOperator now and don't forget to apply promo code BEMOB which gives $50 bonus on your balance.